Honda Gyro
Deliver your orders in a quick and eco-friendly way!
Economical and modern motor scooters from Japan for your restaurant. Soon also available in an electric version.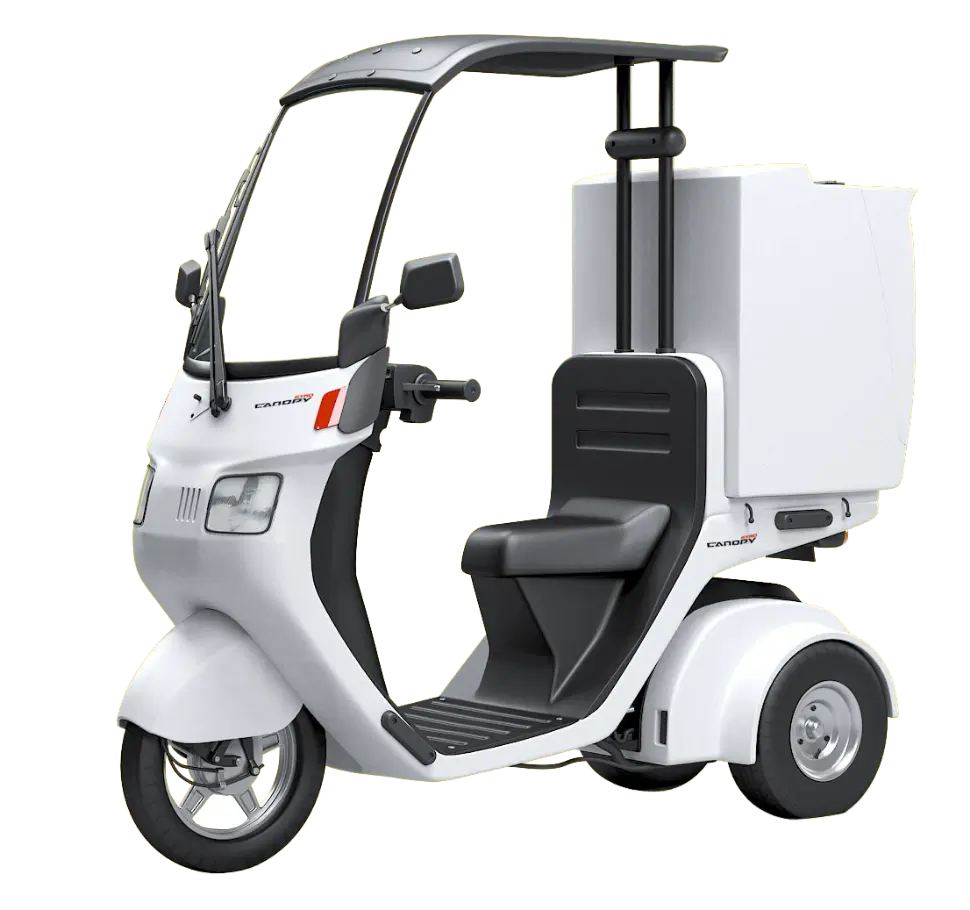 PRICE
35 990 PLN netto
7 700 EUR netto
6 650 GBP netto
Scroll down and learn more
ABOUT MOTOR SCOOTERS
Quick. Agile. Eco-friendly
Japanese motor scooters move around cities with ease. They avoid traffic jams, protect the environment, park in a small space and deliver orders to customers in no time.
Order a contact
Simple operation
The minimalist design gives you quick access to the fuel and speed gauges. Simple operation improves safety and efficiency of work.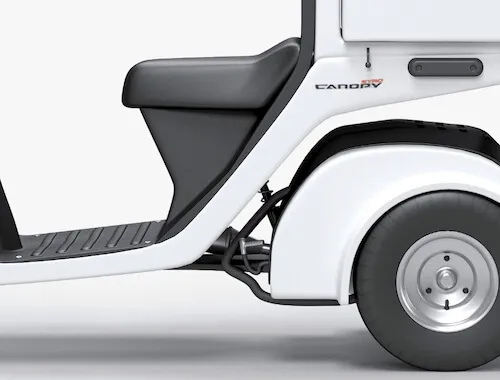 Stable structure
Three wheels guarantee a stable and safe ride, also when turning. The tilting mechanism prevents the rear wheels from lifting.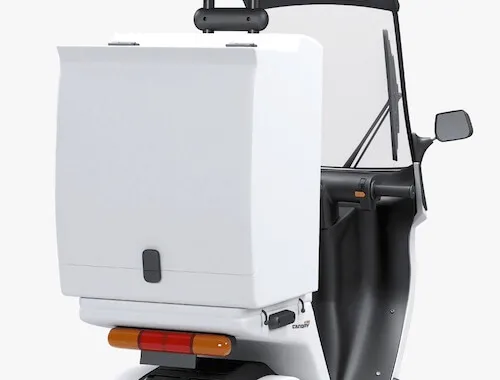 A spacious trunk
A spacious trunk holds dishes for many customers. Thus, order delivery is very efficient and cost effective.
Order a contact
design
A new quality for your restaurant
Fast and eco-friendly deliveries translate into satisfied customers who post good reviews, thanks to which your restaurant gains more reputation and popularity!
Safety for drivers
A large roof and a wide windshield protect drivers from rain. Headlamps with krypton bulbs provide excellent visibility when driving at night or in adverse weather conditions.
Economical and eco-friendly driving
The water-cooled engine has a PGM-FI system that controls fuel injection. The electronic control unit (ECU) guarantees a perfect mixture of fuel and air, burning gasoline without waste.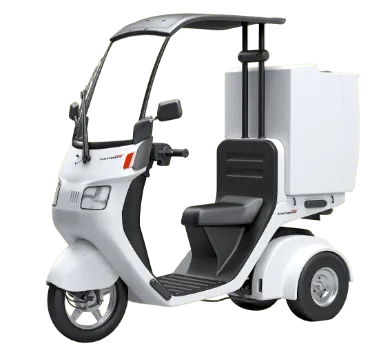 Save time
The small size allows you to avoid traffic jams and parking is no longer a problem! In this way, the flow of order fulfillment is improved, and customers appreciate the speed of delivery.
Friendly design
The scooters have a friendly design that evokes positive associations. Visual personalization allows restaurants to stand out from the competition in the city!
technical data
Check the technical details of the hiGyro scooters
Engine code
2BH-TA03 low pressure internal combustion engine / petrol
Required driving license cat. B
No
Chassis type
Cable-locked gyroscopic swing arms
Permissible gross weight
249kg
Tire size / tire load capacity
100/10R12 / 265kg
Maximum front axle load
150kg
Maximum axle load / groups of rear axle
200kg
Type of catalytic afterburner
Meets emission requirements
Maximum net engine power
3.38 kW / 6,500 rpm
Expand the technical data
IMPLEMENTATIONS
See our clients' scooters
We personalize scooters by adding color patterns and logos of our clients. Choose our scooter and the whole city will see a free advertisement of your restaurant.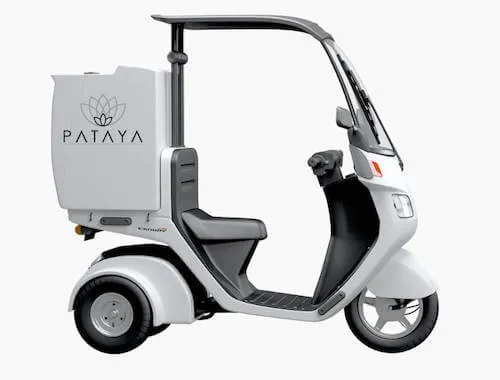 Pataya
Pataya Restaurant prepares sushi as well as Thai dishes and then our scooters deliver them in perfect condition!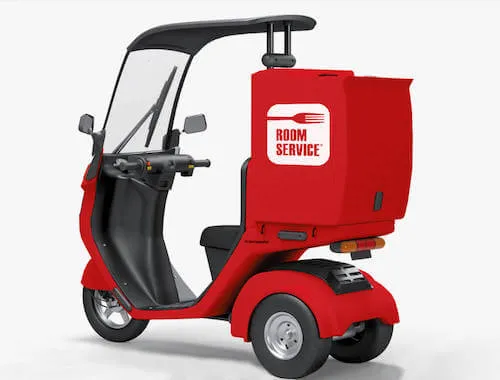 Room Service
Our scooters help Room Service with instant food deliveries to one's home or office.
contact
Do you want to know more?

Order a contact